REALPAC Prospective Survey 2022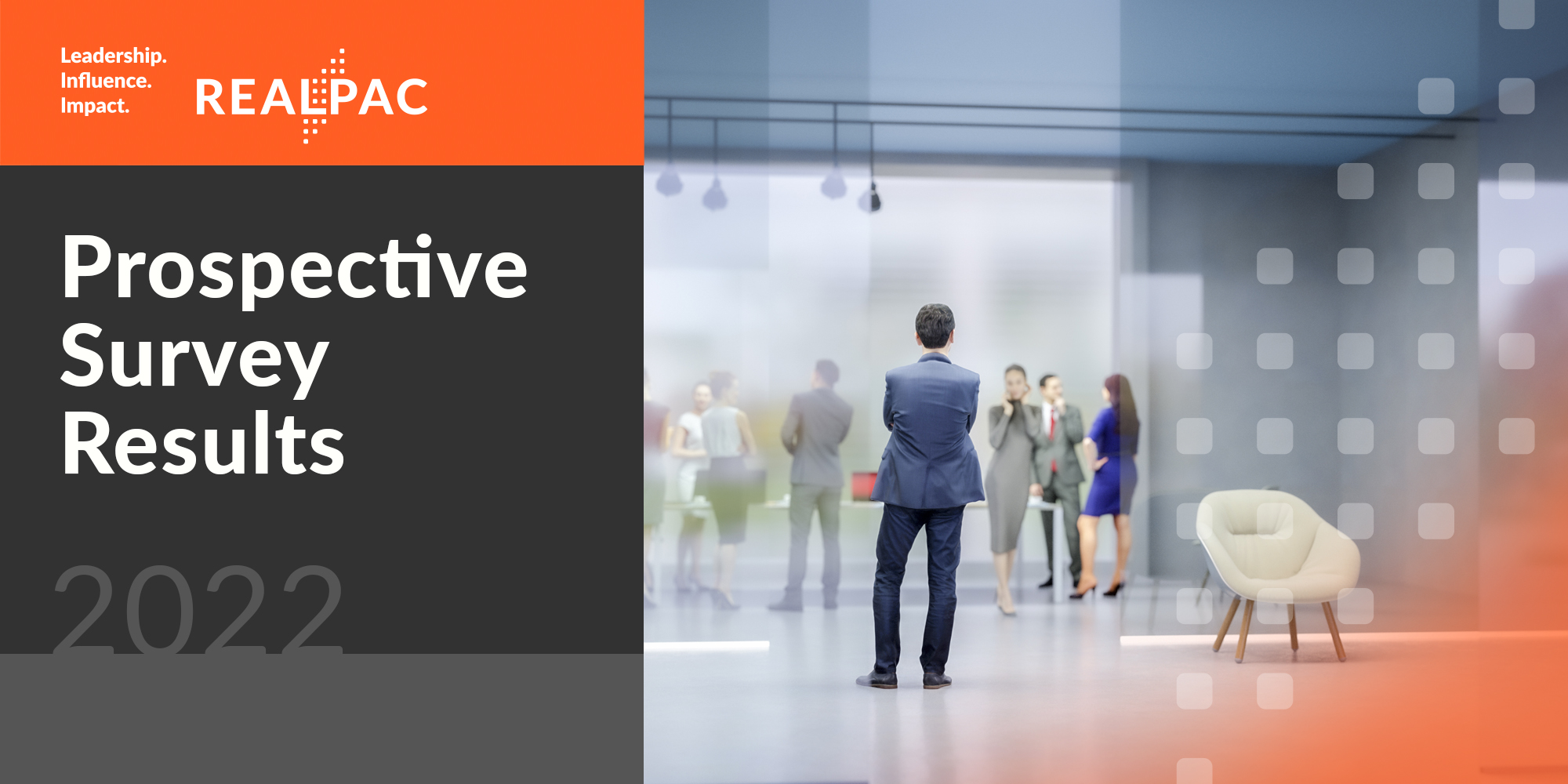 REALPAC is pleased to release its second annual Prospective Survey, sharing senior CRE leaders' visions for the industry up to 5 years from today. The survey showcases how innovation, both in terms of technology and how we work, the implementation of ESG, and burdensome government regulation, remain top of mind.
The results were explored at the Toronto Real Estate Forum on November 30, 2022, in a dynamic panel moderated by CEO Michael Brooks, with panelists Scott Hutcheson, Executive Chair, Aspen Properties, Brett Miller, CEO, Canderel, and Anne Morash, SVP, GWL Realty Advisors. Highlights included discussion on the evolution of office space and the skills that will be increasingly important for leaders and boards.
Learnings from the Survey include:
65% of respondents indicate investors will have ESG demands, and almost 60% indicate increased financial returns will be demanded.
Almost 80% of survey participants believe that offices will be mostly occupied by tenant employees 3 or 4 days a week.
3% believe that cities will have enough purpose-built rental to meet demand.
56% of respondents envision their companies will be more socially responsible.
The survey results can be found here: 2022 REALPAC Prospective Survey.