National Housing Accord authors applaud $20B federal boost to low-cost rental housing financing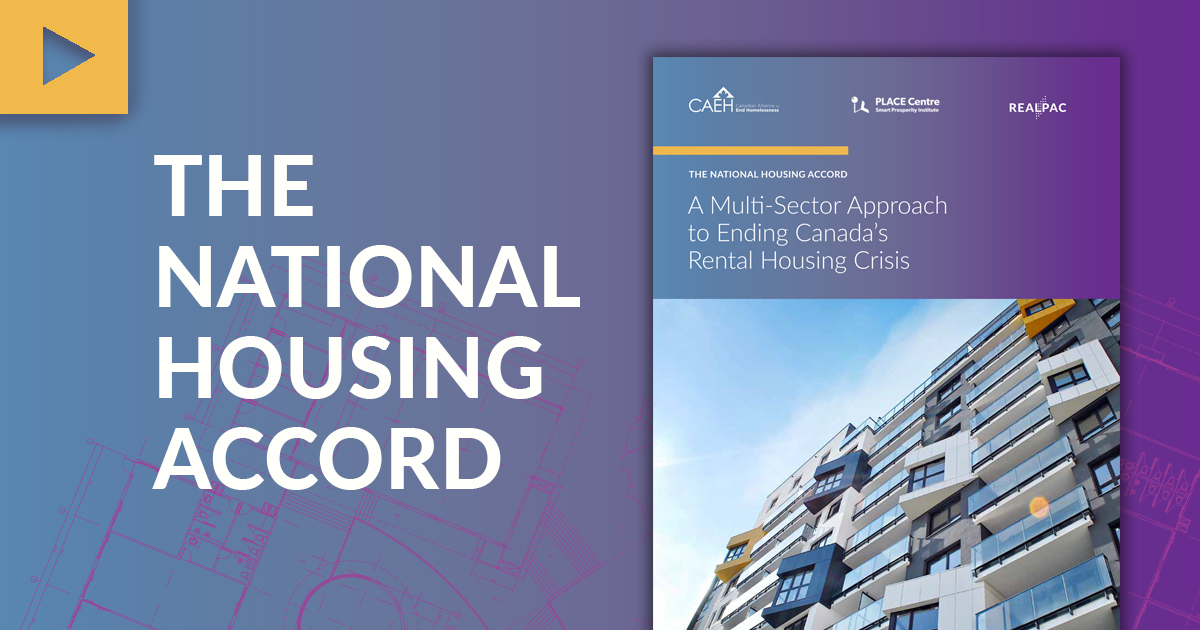 The Canadian Alliance to End Homelessness (CAEH) and REALPAC welcome the federal government's announcement that it will unlock an additional $20 billion in low-cost financing for rental housing construction. The federal government estimates that this measure will add an additional 30,000 new rental units a year.
In August, the CAEH and REALPAC, along with the The PLACE Centre, led a broad coalition to release the National Housing Accord, a blueprint to restore affordability to Canada's rental housing sector. This comes only two weeks after the federal government eliminated GST on rental housing. Elimination of GST and low-cost financing were key recommendations from the National Housing Accord.
"Long-term, low-cost financing, in addition to GST relief will make a big difference in the economics of rental housing construction and result in critically needed new housing supply," said Michael Brooks, President & CEO of REALPAC.
"Removing the GST on purpose-built rental apartment construction will make many projects economically viable. However, those projects need financing to get shovels in the ground. Yesterday's announcement is an important step in getting apartments built to address Canada's housing shortage," said Mike Moffatt, Senior Director of Policy and Innovation at the Smart Prosperity Institute.
"We especially appreciate the urgency and leadership the federal government is now showing in the face of an historic affordability and homelessness crisis," said Tim Richter, President & CEO of the Canadian Alliance to End Homelessness. "We are hopeful that the government will consider enacting all 10 of our recommendations to restore affordability to the rental housing market and dramatically reduce homelessness."
About the National Housing Accord:
The National Housing Accord is the outcome of a collaborative effort between experts across the housing continuum to find practicable and implementable solutions to address the housing crisis, and provides ten recommendations for the federal government on how to take a coordinated effort with key stakeholders – including not-for-profits and the private sector – to address housing affordability, meet the needs of Canada's growing population, create jobs and play a significant role in ending homelessness.
Associated links: