REALPAC Announces New Board Appointments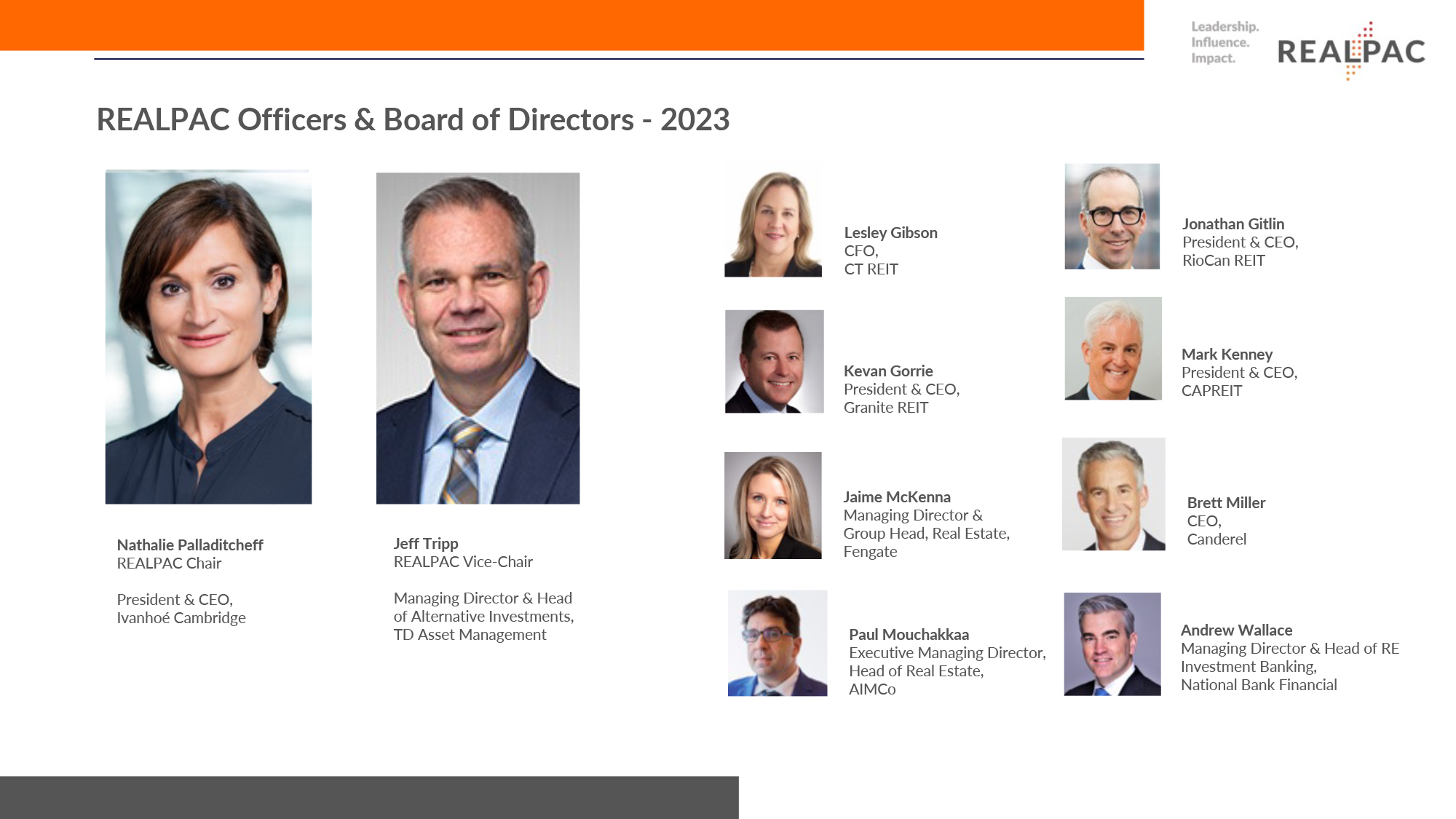 At the REALPAC Annual General Meeting held on November 29, 2022, REALPAC members elected four new Directors, and a new Chair and Vice-Chair to its Board of Directors. For the second time, REALPAC is proud to have a woman as its Board Chair, guiding the strategic direction of the Association.
The new Board of Directors for 2023 are:
Chair: Nathalie Palladitcheff (President & CEO, Ivanhoé Cambridge)
Vice-Chair: Jeff Tripp (Managing Director & Head of Alternative Investments, TD Asset Management)
Lesley Gibson (CFO, CT REIT)
Kevan Gorrie (President & CEO, Granite REIT)
Jonathan Gitlin (President & CEO, RioCan REIT)
Mark Kenney (President & CEO, CAPREIT)
Jaime McKenna (Managing Director & Group Head, Real Estate, Fengate)
Brett Miller (CEO, Canderel)
Paul Mouchakkaa (Executive Managing Director, Head of Real Estate, AIMCo)
Andrew Wallace (Managing Director & Head of RE Investment Banking, National Bank Financial)
REALPAC would also like to thank outgoing Director and Chair, Toni Rossi (President, Real Estate, Infrastructure Ontario) for her contributions and dedication to the Association, at a crucial time for both the Association and the Canadian commercial real estate industry.