REALPAC is pleased to invite you to the 6th Annual REALPAC/Toronto Metropolitan University Commercial Real Estate Research Symposium.

The symposium is organized by REALPAC and the Real Estate Management Department at the Ted Rogers School of Management, Toronto Metropolitan University, and will bring together commercial real estate practitioners, academics and policy makers to share and discuss their research.

We look forward to offering a diverse and insightful program, delivered via Zoom.
Agenda:
11:00 AM –
11:10 AM
Opening Remarks
Michael Brooks, CEO, REALPAC
11:10 AM –
11:35 AM
Smart Money: What are Canada's Largest Institutional Investors Doing Post-Pandemic?
Adam Jacobs, Senior National Director, Research, Colliers
11:35 AM –
12:00 PM
The Effect of COVID-19 on Condominium Pricing Near Subway Stations: A Case Study of Toronto
Meet Shah, Doctoral Candidate, Toronto Metropolitan University
12:00 PM –
12:25 PM
Textual Disclosures by REITs in an Environment of Extreme Uncertainty
Paul Anglin, Professor, University of Guelph
12:25 PM –
1:00 PM
Inflation, Interest Rates and Fundamentals of Income Producing Properties
Ray Wong, Vice President, Data Operations, Data Solutions, Altus
Anthio Yuen, Senior Director, Research Services & Strategy, GWL Realty Advisors
Michael Brooks, CEO, REALPAC (moderator)
1:00 PM –
1:20 PM
Lunch Break

1:20 PM –
1:45 PM
Search Frictions and Time to Lease Heterogeneity for Office Properties
Walter D'Lima, Assistant Professor, Florida International University
1:45PM –
2:10PM
The Past and Future of Office Demand
Wendy Waters, Vice President, Research Services & Strategy, GWL Realty Advisors
2:10 PM –
2:35 PM
Pricing the Upside Potential to Downside Risk
Soon Hyeok Choi, Assistant Professor, Rochester Institute of Technology
2:35 PM –
3:00 PM
Climate Transition Risk and Commercial Real Estate
Xue Xiao, Assistant Professor, Virginia Polytechnic Institute and State University
3:00 PM –
3:15 PM
Concluding Remarks
Anson Ho, Assistant Professor, Toronto Metropolitan University
---
Event Sponsor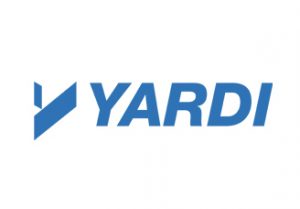 ---
Questions & Additional Information
Please contact Dr. Anson Ho, Assistant Professor, Department, Real Estate Management, (416) 979-5000 ext. 544593

Register Now