By registering for this event, you acknowledge that your registration information will be shared with REALPAC and MSCI. Your information will be processed by MSCI for the purposes of registration and administration of the event. For more information on how your information is processed by MSCI, please review MSCI's Privacy Notice .
---
In light of evolving COVID-19 guidance in Ontario, the 2022 MSCI/REALPAC Canada Real Estate Investment Forum is going virtual.

For those who have already registered, we will share updated links to join the virtual event.
---
REALPAC and MSCI are pleased to host the 2022 Canada Real Estate Investment Forum virtually!

MSCI's Executive Director Simon Fairchild will kick off the Forum announcing the headline results from the 2021 MSCI/REALPAC Canada Quarterly Property Index. Immediately after, REALPAC's CEO Michael Brooks will moderate a series of discussions with industry experts, audience polling and detailed contributions from MSCI experts to assess the results and state of the industry.
---
Event Details
Date & Time:
Monday, January 31, 2022
11:00 – 12:45 PM PST
12:00 – 1:45 PM MST
1:00 – 2:45 PM CST
2:00 – 3:45 PM EST
3:00 – 4:45 PM AST
3:30 – 5:15 PM NST
Where:
Virtual platform
---
Event Speakers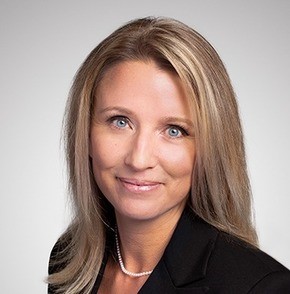 Jaime McKenna,
Managing Director, Group Head of Real Estate, Fengate
As Managing Director, Head of Real Estate, Jaime McKenna leads and is responsible for the firm's real estate platform. Fengate's Real Estate Group is a fully integrated asset and development manager, overseeing a wide range of asset classes including; office, industrial, apartments, student housing and seniors housing worth over $9B in completed value.
Prior to joining Fengate, Jaime was Chief Investment Officer of Minto Apartment REIT. As part of the Minto executive team, Jaime led billions of investment transactions. In 2018, Jaime was part of the executive team that led the initial public offering of Minto Apartment REIT as well as the follow-on equity offering in April 2019.
Jaime holds 20 years of professional business experience. Jaime holds a Bachelor of Business Administration degree with honours as well as her Chartered Professional Accountant, Chartered Business Valuator and Institute of Corporate Director designations.
---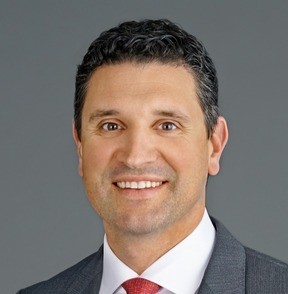 Eric Plesman
Head of Global Real Estate, Healthcare of Ontario Pension Plan (HOOPP)
Eric is the Head of Global Real Estate at Healthcare of Ontario Pension Plan (HOOPP) and is responsible for their real estate investment activities. Prior to HOOPP, Eric held a number of senior positions at Oxford Properties and was most recently the Executive Vice President, North America where we was responsible for North American Investments (equity and debt) and Development activity across all asset classes (office, industrial, retail, multi-family and hotel), as well as Oxford's North American Retail and Industrial businesses. Eric's past experience also include roles in Investment Banking and Real Estate Private Equity at Morgan Stanley (London, UK, New York and Toronto) and as a consultant at Arthur Andersen (Amsterdam).
Eric holds a BA from King's University College at Western University and an Honors Business Administration (HBA) from the Ivey Business School at Western University.
---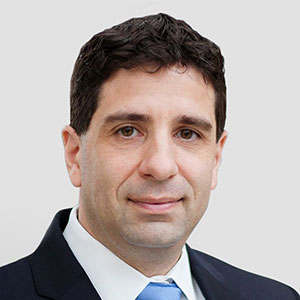 Managing Partner, Head of Canada, BentallGreenOak
Paul Mouchakkaa is a Managing Partner, Head of Canada at BentallGreenOak. Paul has overall responsibility for the Canadian Investment Management team and oversight for the $25 billion (CAD) Canadian real estate investment portfolio. He joined BentallGreenOak in June 2020. Prior to joining BGO, Paul was Managing Investment Director of Real Assets at CalPERS. He had responsibility and investment authority for the entire real assets portfolio which included $37 billion (USD) of top tier commercial real estate and $5.5 billion (USD) of infrastructure assets around the globe. In addition to his experience in the fiduciary role at CalPERS, Paul was also Managing Director and Global Head of Research and Strategy at Morgan Stanley Real Estate Investing, as well as, a Managing Director at Pension Consulting Alliance as a lead consultant to pension funds across the US and Canada.
Paul holds an MBA degree in Finance from the University of Oregon, as well as a Bachelor of Arts with Highest Honours in Economics from Carleton University. Paul has served as a Director on the board of the Global Infrastructure Investor Association (GIIA) and on the board of the National Council of Real Estate Investment Fiduciaries (NCREIF).
---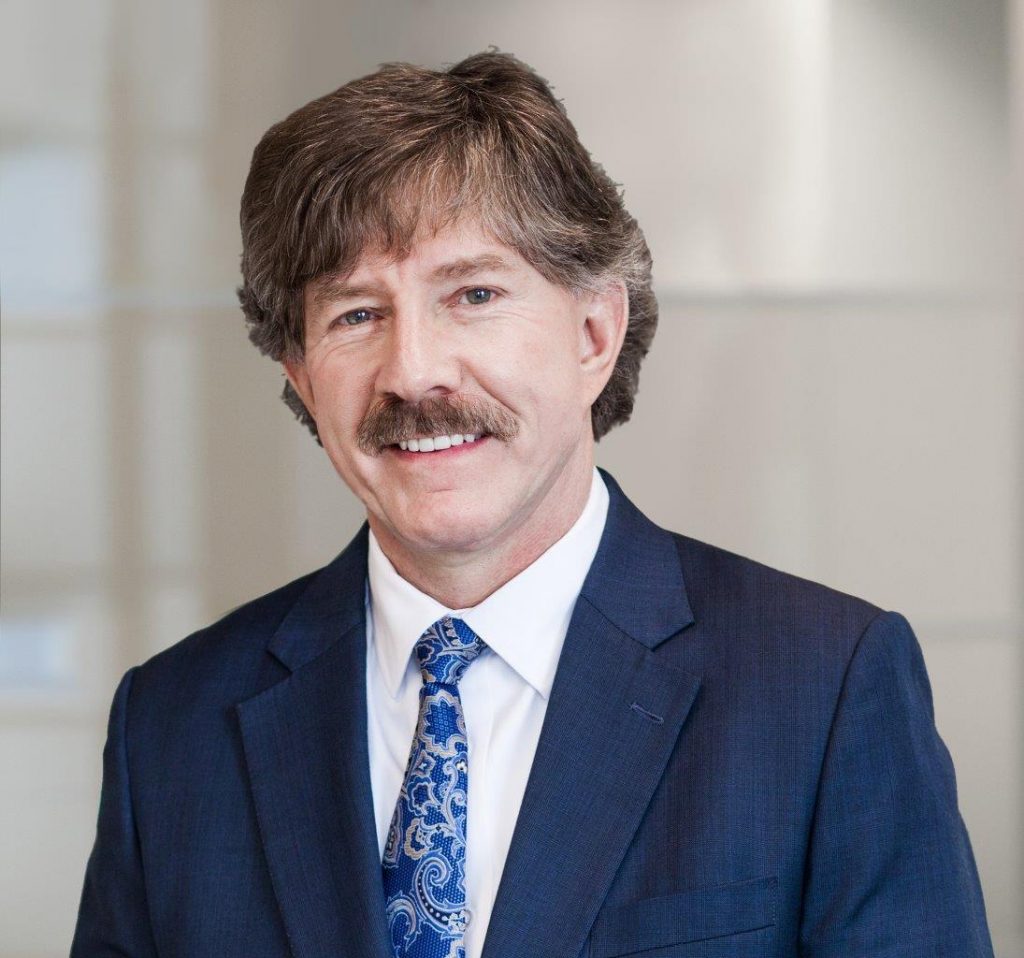 CEO, REALPAC
(Moderator)
Michael Brooks is the CEO of REALPAC and is responsible for the Associations' strategic planning, policy formulation, government relations, national and international liaison with associations in the USA, UK, Asia and Australia via membership in the Real Estate Equity Securitization Alliance and has been the catalyst to REALPAC's growth over the past 15 years. Michael is a former Associate Professor at Ryerson University.

Michael has led the market and regulatory transformation in Canada, with effective representation for the REIT vehicle on cross-border and domestic tax issues and capital market and regulatory issues nationally and internationally. He has been the driving force behind the development of the REALPAC sustainability platform, including its Green Lease, Green Lease Tenant Guide, Corporate Social Responsibility guidelines and industry outreach with various national and international organizations. Michael is the former Treasurer, Executive Committee and Board member of the Canada Green Building Council. He also serves on the Board of Directors at the World Green Building Council.
---

Executive Director, Real Estate Solutions Research, MSCI
(Presenter)

As an Executive Director in MSCI's global real estate solutions research team, Bryan focuses on performance measurement, portfolio management and risk related research for asset owners and investment managers. Based in New York, he covers the Americas as well as global markets.
Prior to joining MSCI in 2013, Bryan started his career with the Reserve Bank of Australia and worked in the structured finance team at Moody's Investors Service.
An economist by training, Bryan holds a BEc (1st Class Hons) from the University of New South Wales, where his thesis was on residential real-estate indexes.
---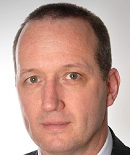 Executive Director, MSCI
(Presenter)
Prior to becoming the Executive Director, he was the Director of the UK Portfolio Analysis Service with responsibility for covering global clients. He has also been responsible for the development of the MSCI Real Estate (formerly IPD) benchmarking services in South Africa and Ireland.

Simon has a degree in Economics from Leicester University and a Master's degree in Economics & Finance from the Warwick University Business School. He joined MSCI (formerly IPD) in 1988.
---

Chief Economist, MSCI Real Estate, MSCI
(Presenter)
Jim Costello is an economist who analyzes the commercial property markets. Jim communicates stories on market performance to clients of MSCI in numerous written articles and in presentations that rely on Jim's conversational speaking style.
Jim has worked in the commercial real estate space on issues of urban economics since 1990, including a 20-year stint with CBRE's Torto Wheaton Research team. Jim developed important building blocks for market analysis while at Torto Wheaton including ways to think about market risk and implications for asset values.
Jim provided advice to the U.S. Treasury Department and other policy makers in the aftermath of the Global Financial Crisis and helped educate these professionals on commercial real estate performance. In the current Covid-19 crisis Jim has been leveraging his experience and long perspective on the market to help industry leaders understand how this downturn will vary from others.
Jim has a master's degree in economics and is a member of the Counselors of Real Estate. Jim is also a member of the Commercial Board of Governors of the Mortgage Bankers Association.
---
Event Partner

---
Visit Site